Global Energy One is always on the look out for Qualified, Certified, and Experienced professionals in almost every discipline and area of expertise; because we have learnt and understand that our organization can benefit from the experience and background of almost any professional or person/candidate that meets the following qualifications and areas of interest and a commitment to make our community and environment CLEANer, GREENer, more efficient, and help people all over save money, and make better use of our environment and natural resources.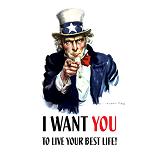 ... you mean Me? yup, yup, yup!
We want/need you, if you
will help us be/do more that what we can be/do
have a desire for making energy from the natural forces;
want to make Energy savings easily available to the masses;
have a passion in making a dent (part of the solution) in the Energy Crisis;; and/or
have 10 or more years expertise any of the following or similar positions:

Renewable Energy Engineer
Instrumentation Engineer
Business Administrator
Statistician
Economist
IT Hardware Engineer
Software Engineer
Mechanical Engineer
Industrial Engineer
Financial Officer
Inventors
Installers
Logistics Spec
Recycle Engineer
Waste Management Specialist
Inventors Installers
Quality Control
Technical Writer
Technical Illustrators
Business Administrators
Business Developer
Marketing Specialist
Attorney
Lobbyist
Certified Public Accountant

If you are interested in any of the above positions or a career with Global Energy One, Inc., please email us a cover letter to info@GlobalEnergyOne.com with your detailed (long version) resume, and then call us at (703) 861-9893. In your cover letter, kindly include your personal interest in bringing Renewable/Alternate Energy solutions to your family, sphere of influence, neighborhood, communities, organizations, and/or municipalities. In following this dream and goal with gEo, you will be exhilarated, gratified, and boosted, because you will be helping individuals, families, communities, neighborhoods, municipalities, and the world, save a lot of money, make better use of their resources, and become more Energy Efficient.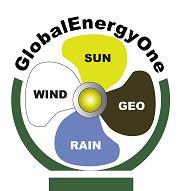 Thank you for visiting us on the web. Our website is currently being revamped (re-constructed), in the mean time please feel free to contact (learn about) us at
(1) Email: info@GlobalEnergyOne.com
(2) Histroy: https://www.facebook.com/media/set/?set=a.1153305866243.2023971.1035544240&type=3
(3) Facebook/blog page: https://www.facebook.com/SamuelPetersRE
Thank you for your patience, while we revamp our website www.GlobalEnergyOne.com