Samuel operations@GlobalEnergyOne.com
Operations Manager: visionary, and co-founder of Global Energy One. Born in Missouri, educated in India. Graduated with Electronic Engineer degree from Missouri Institute of Technology, Misouri. US Army Helicopter Mechanic in Germany. Security Officer, Waste Water Treatment Operator; Main Frame Computer Field Engineer. Social Servant in Missouri, Kansas, Guatemala, India, Malaysia, Andaman Islands and California. Broadcast Engineer in India. Chemical Plant Process Control / Instrumentation Engineer and Circuit Designer in Kansas. Avionics Engineer and Business Administrator in Missouri. Senior Network Engineer and IT Support Business startup and operations in Georgia and Virginia. Senior Network Architect, Senior Systems Engineer and Senior Business Development for CoAdvent Technologies, US-AID and US-COURTS in Washington, DC. His business and social services includes alliances in China, Guatemala, Germany, Switzerland, UAE, Kenya, Israel, Italy, Australia, Canada, India, Sri Lanka, Singapore, and England including his music talent in ethnic, western and modern music.



Lisa publicrelations@globalenergyone.com
PR / Business Development: Lisa has come to Global Energy One to provide Public Relations and Sales. She has a very strong background as a top performer in Telecommunications Sales for many years. Her enthusiasm and passion for Renewable Energy will breathe new energy and life into our vision at GEO. Her strengths include optimism, building strong alliances and selling whatever she is passionate about. She resides in Atlanta, GA and will build our South-Eastern division.

Roy marketing@globalenergyone.com VP of Marketing:
Roy has 30 years experience in marketing, advertising, sales, and sales management. His strong interpersonal skills helps prospects and gEo staff work well and mutually acheive goals locally, nationally, and globally. His experience and expertise includes conducting seminars, training, lobying, printing, recording, artwork, and publishing for a local and national media dupilication company. He is also a musical artist that plays wind and stringed instruments professionally.



John research@globalenergyone.com Research & Dev Engineer:
Seeking out commercial off-the-shelf and new solutions for energy independence. Works with financial experts to tailor solutions to clients. Meteorologist with 20 years experience including US Military. Applied Physics degree, and Solar and International affairs and peacekeeping experience. Worked on engineering projects and lived in Europe and West Africa and speaks French. Plays in a band and designs Chinese sailing junks for fun.



Sarah businessadministration@globalenergyone.com
Business Operations Manager: Business Process and Business Strategy. MBA degree from London; Executive and Management Training and Development in Dubai and the 12 GCC countries; Education and Health Care background. Started-up two IT companies in the DC area over the last 6 years. She founded and operated an IT Consulting company for 7 years in the DC area. Her recent experience also includes working at AED and USAID. She supports/participates in Community programs as a volunteer and leader, in the DC, Virginia, and Maryland organizations and communities.



Suku businesconsultant@globalenergyone.com Business Consultant: Mechanical Engineering, Malvea Regional Engineering College (MNIT). PG Diploma in Marine Engineering, Mercantile Marine Department. Expert in conducting, rapid, as is status assessments, developing improvement strategies, with proven expertise in Program Managing organizational change in a wide variety of business domains, specialist in Software Development, Maintenance and IT service management domains. Expertise in building management system processes compliant to ISO 9000, ISO 20000, ITIL, ISO 27000, EFQM TQM Model and COBIT international standards, best practices, and leading organizational excellence initiatives. Experienced Evangelist, Mentor and consultant comfortable in working with Executive Management, Middle Management, Operational staff and improve alignment between business and IT organizations. Committed and experienced culture change specialist with proven ability to alter mindsets and establish a service oriented, continual improvement culture. Excellent communication, team building and motivational capabilities to establish high performance delivery oriented project and operational teams.



VP of Investing: investors@globalenergyone.com
Registered Elect Engineer. Written and published several technical books, taught hundereds of graduate engineers worldwide, consulted widely and published in trade journal. Received various professional awards. Past CEO of company, simple, creative, and productive worker with a passionate work ethic to make Renewable Energy solutions available for the national and global projects thru GEO. Supports GEO as Investment Developer.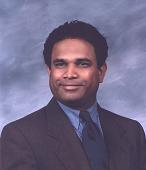 SteveJ financing@globalenergyone.com Financing Specialist: Builds relationships with lending companies and banks to offer financing to our clients; writes proposals and grants to offer to our clients. Steve's work experience includes financial planning, budgeting, and logistics with American Red Cross, ManTech, and PitneyBowes. He also has marketing and promotions specialist expertise with business startup and operations experience in fiber optics, financing, and specialty audio components in the DC Metro area. Plays guitar in a band.



solutions@globalenergyone.com VP of Solutions:
Experience in the renewable energy and conservation industry for the past 8+ years in several projects around the United States. We are building world-class solutions development organization to ensure that our customers get the most energy savings and best renewable energy solutions at affordable prices. Solutions will result in energy and cost savings along with a significant reduction of each of our customer's carbon footprint and greenhouse gas emissions. The solutions development group will be strategic and scalable to ensure that we attain and exceed our aggressive growth objectives.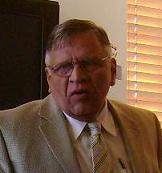 Gokhale quality@globalenergyone.com
Consultant and Trainer for implementation of the ISO9001:2008 Quality Management System in the Global Energy One Inc., solutions and operations. The aim is not only to Achieve Certification but to maintain this system of qulatiy effectively for continuous improvement of all processes and to set objectives with measurable targets. Our mission is to work for customer delight.



SteveK grants@globalenergyone.com Grants/Incentives/Loans Specialist
SteveK comes with 15+ years experience in marketing various financial service products, term life insurance, long term care insurance, auto and homeowners insurance, prepaid legal plans, mutual funds, variable annuities, retirement plans, college education plans, mortgage refinances, 1st & 2nd mortgages and personal loans. He currently holds active licenses in Life and Health Insurance, Prepaid Legal, Variable Annuities and Series 6, 63 and 26 (Principal) Securities where he was appointed to solicit mortgages and loans. He is also licensed in Property & Casualty Insurance, recruit, train, develop and promote newly licensed representatives. Responsible for supervising and training 35 licensed representatives.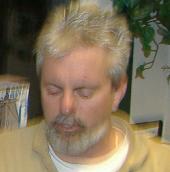 Greg construction@globalenergyone.com Construction Manager:
Greg a military vetran brings to gEo 17 years of General Contracting experience as an established Commercial General Contractor and Renovation Commercial business in the DC for more than 5 years. He is a Class-A licensed General Contractor in DC, Virginia, and Maryland. He holds a GREEN BUILDER certification. His projects include $2+ Million GREEN homes in Maryland, GREEN roof, Geothermal, SIPS (Structurally Insulated System), and Solar Roof Panel System, Tiltco windows/doors, and Kalwall system. He was a key member of two $15M to $20M commercial remodeling companies in DC. Greg's notable projects include Whitman-Walker Clinic, Thurgood Marshall Building and other similar projects including RAZE emergency demolition work and numerous 500K to $5M projects. Greg obtains building/electrical/construction permits/licenses for GEO Renewable Energy solutions and to help establish gEo as a major player in the Renewable Energy industry locally and nationally.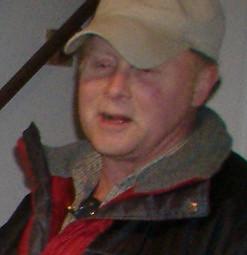 Jan installer@globalenergyone.com Installer:
Jan brings with him 15 years of marine technical and maintenance and 5 years of home inspection experience. He is very committed to making Renewable Solution become available thru Global Energy One to the masses thru his sacrifice and contribution in many ways. He is a certified Vertical Axis Wind Turbine installer and a user of Renewable Energy solutions at his home. His interest in Renewable Energy and sustainability obtained him an position in Global Energy One and has been an inspiration and motivation to several of the gEo members.

structural@globalenergyone.com Structural Engineer:
Sole Principal responsible for all the technical, administrative and financial functions of an engineering firm and providing structural design of new projects, evaluation and rehabilitation of existing structures in the US. The firm is also involved in infrastructure development projects overseas in addition to traditional structural engineering assignments. Conducted peer review of projects designed by other engineers. I was also involved in full range of design activities from conceptual design through preparation of construction documents and construction administration where required. Implemented projects in Guyana (1979-1981), Zimbabwe (1982-2001), in DC Metro area (2002 to present), including roads, bridges, university campus, 4-level underground garages, office buildings, hospitals, and factories.


legal@globalenergyone.com Legal Consul:

renewables@globalenergyone.com Renewable Energy & Electrical Engineering

recycle@globalenergyone.com Solids, Fluids, and Liquids Pollution Control Engineering

conservation@globalenergyone.com Conservation & Recycle Engineering

electricial@globalenergyone.com Electrical, Instrumentation, and Electronic Engineering

lobbyist@globalenergyone.com Public Relations & Lobbyist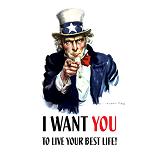 ... you mean Me? yes, yes, yes!
We want/need you, if you
will help us be/do more that what we can be/do
have a desire for making energy from the natural forces;
want to make Energy savings easily available to the masses;
have a passion in making a dent (part of the solution) in the Energy Crisis;; and/or
have 10 or more years of experience in a particular field (single area of expertiese.
Please call us (703) 485-6052 and email careers@globalenergyone.com us your detailed (long version) resume along with a note written of your interest in bringing Renewable/Alternate Energy solutions to your family, sphere of influence, neighborhood, communities, organizations, and/or municipalities. In following this dream and goal, you will be exhilarated, gratified, and boosted, because you will be helping individuals, families, communities, neighborhoods, municipalities, and the world, save a lot of money, make better use of their resources, and become more Energy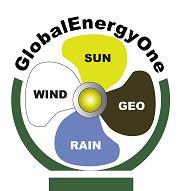 Thank you to all who participated in the gEo web conferences which we hosted from Washington, DC, over the past several months, focusing on various aspects of Renewable Energy Solutions.

We will be hosting a few of these webconferences every month, call (703) 485-6052 or email us to schedule a presentation or attend a presentation.

To register for the next Web Conference, please email info@globalenergyone.com